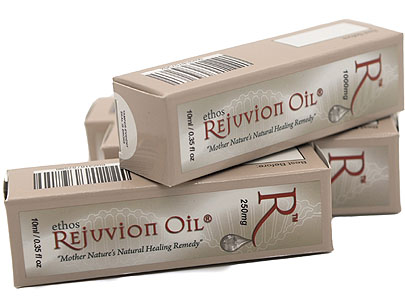 Ethos Rejuvion Oil
If you are seeking better skin, shinier hair and stronger nails, or maybe pain relief, something to tackle stress or anxiety and help with better sleep, then Ethos Natural Health may well have the solution. A natural way towards a stronger immune system and a boost to improve your general health.
Medical research has produced some wonderful solutions to health problems over the years. The current pandemic is a case in point and work is ongoing. Nature has certainly played its part as well in treating a range of ailments but also in preventing some from developing.
At Ethos, we pride ourselves in marketing products manufactured from natural ingredients, and one such product is Ethos Rejuvion Oil.
Ethos Schweiz LLC has an excellent track record for its contribution to the good health sector and the 100% natural Ethos Rejuvion Oil has added to that record. It just needs a couple of drops under your tongue on a daily basis to improve the health of skin, nails and hair, boost energy and increase metabolic rate, and improve skin radiance. It also helps to relieve aches and pains, lifts depression and anxiety and simply leaves you feeling fit and healthy.
You can take it orally or apply it to your skin. The Oil comes in different strengths which you will see below with advice about which to choose.
What are the Benefits of Rejuvion Oil?
Ethos Rejuvion Oil includes fatty acids which will help you maintain healthy skin and prevent the development of blemishes of any kind including acne and age spots. It is also an excellent anti-aging product. The days of your worrying about dermatitis, eczema, psoriasis and acne are over.
Compounds within Ethos Rejuvion Oil can boost your brain although ongoing research continues to look at benefits like this.
Ethos Rejuvion Oil plays an important role in controlling blood pressure and cholesterol levels, therefore contributing to keeping your heart healthy.
Rejuvion Oil provides simple pain relief, naturally.
Our Standard Lowest-Potency Ethos Rejuvion Oil 250mg strength is recommended for: minor body aches and pains; mood swings; mild anxiety and depression; and sleep problems.
Our Mid-Potency Ethos Extra Rejuvion oil 500mg is our best-seller for those with: moderate cases of anxiety; depression; stress; menstrual cycle pains; menopausal treatment and symptoms. This product is highly recommended for slowing down the aging process of the mind, body, and skin.
Our Ultra-High Potency Ethos Rejuvion 1000mg strength addresses all the above conditions plus: severe insomnia; depression; anxiety/panic attacks; chronic pain; and as a buffer while weaning off drug or alcohol addiction.
Direction for use:
Ethos Rejuvion Oil is supplied in a 10ml dropper bottle with pipette.
Each bottle contains 200 (250mg) drops and can be bought in 3 different strengths of 250mg, 500mg and 1000mg.
Use once daily half an hour before food to ensure your stomach is completely empty.
Put 10 drops (roughly half the pipette) under your tongue and hold there for at least 1 minute. Swill the oil in your mouth then swallow.
If you are suffering from a serious health condition then Ethos Rejuvion Oil can be used up to 3 times per day orally or apply to skin using the instructions above.
Ingredients for Ethos 100% Rejuvion Oil
Contains - Organic Seed Extract, Antioxidants, Terpenes and Flavonoids; Vitamin D, E and Carotene (precursor of Vitamin A) Amino Acids; Omega 3,6 & 9 Fatty Acids / Oils; Minerals
STORAGE:
Store in a cool, dry place to maintain freshness.
CAUTION:
Over 18's only. Keep out of reach of children. Do not use if pregnant.
This product is not intended to diagnose, treat, cure, or prevent any disease.
Our products are Certified & Approved- (Please message for details)
BUY NOW
Customer Testimonials
Karel, Den Haag
I am liking the fact that Rejuvion Oil is all natural. It is so easy to be using Ethos things and Rejuvion is the easiest of all. I have had problems with getting depressed and read that Rejuvion was an answer that was possible. I tried it and have been feeling well for many weeks now without getting into bad moods. Thank you again, Ethos.
Freida, Stockholm
Sleeping had not been good for a few months when I tried Rejuvion Oil. It worked and I am feeling much better every day as well. I would propose this supplememnt from Ethos Heaven to anyone who needs a boost. It comes from a company with plenty of years of experience in natural supplements so I was confident from the start. I was right.
Stefan, Chingford
I have never been happy taking pills. I have often let a minor problem go away without taking medicine but as I have got older, there have been more aches and pains. I looked for natural supplements to solve little aches and pains online and found Ethos. When I read about Ethos' history, I was certain it could help me. I bought your product after reading about it and how easy it was to use. I have made the right decision. I would be exaggerating to say I feel years younger but Rejuvion Oil has certainly given me a boost.
Alain, Bourdeaux
Business was already pressure before Covid and then it was getting very difficult. I was stressing, getting headaches, finding difficult to sleep. For a year work has been difficult but I am still going. One thing that is helping me is Rejuvion Oil from Ethos. It seems to have taken pressure away when before relaxing was hard. Hope there is more good news coming later in the year.
Joanne, Stevenage
My periods have always been a difficult time each month since I was a teenager. Sometimes I have let it affect my moods as well as being painful. I have tried a few things to help and now I have found Ethos Heaven Rejuvion Oil, I don't dread that time of the month anymore. Thanks Natural Ethos.
Leon, Holwell
I was diagnosed with colon cancer in the early stages and a family friend mentioned CBD oil as a natural alternative as well as my treatment and meds from the NHS. As it is quite hard to buy proper CBD oil in the UK , I thought I would give this ETHOS RV oil a go. So far everything is great. I have more energy and my anxiety and worries as have diminished as I now enter my 2 months of remission.